HOME »
Case
»
Steel Hoist Crane
Steel Hoist Crane
The structures of the Steel Hoist Crane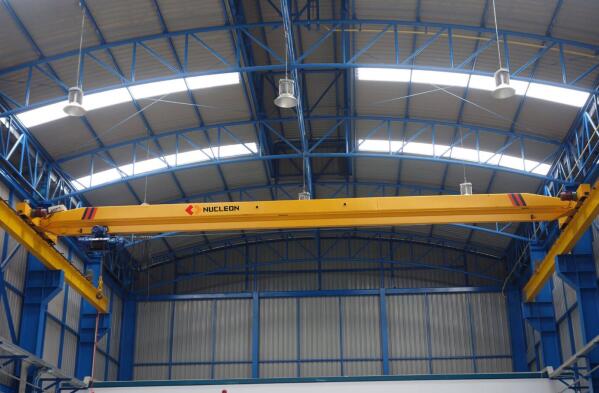 The lifting mechanism- Steel Hoist Crane. Steel Hoist Crane by the driving device, the motor, brake device brake, gear reducer and fetching device that is a hook or grab or electromagnetic sucker winding, wire rope or chain, pulley, drum or sprocket, guide rope and other components.
The running mechanism-trolley. Consists of a driving device, an electric motor, a braking device (a brake), a driving device (a speed reducer) and a trolley wheel device.
Longitudinal institutions – crane operation. Crane operation by the drive unit (motor), braking device (brake), drive device (reducer) and cart wheels.
The unique feature of electric hoist crane mechanism is that the three-in-one driving device is adopted. Three in one drive device is the driving motor, brake and gear reducer three into one (almost no coupling) a compact and lightweight drive device.