HOME »
Case
»
Steel Gantry Crane
Steel Gantry Crane
How to maintain the steel rope of Steel Gantry Crane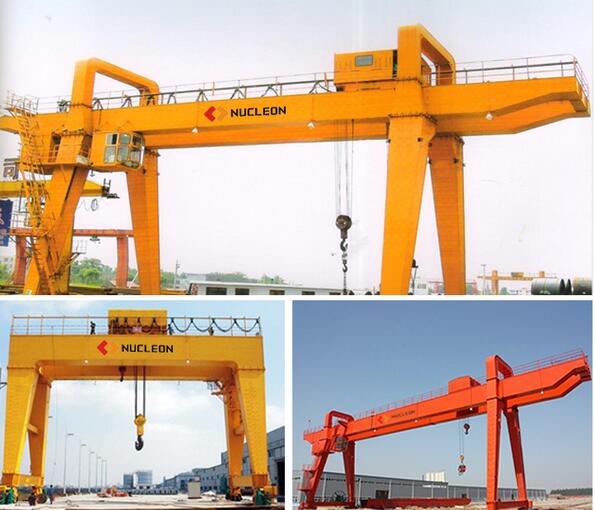 When the wire rope is open, avoid kinking, reduce the strength and prevent it from loosening.
The use of wire rope in the load range, can not work under impact load, speed should be stable.
When lifting or binding objects, the wire rope shall avoid direct contact with the screaming edges of the object, Should be in contact with linen, wood or other backings.
It is strictly forbidden to contact the wire rope and electric wire so as not to be damaged or electrocuted, Close to high temperature object, take isolation measures.
In the use of wire rope should avoid kink, once kink, should immediately shake, in use should minimize bending number, avoid reverse bending as far as possible.
Correct choose safety coefficient, and strive to reduce static load other load effects on wire rope. Such as by increasing the diameter of drum and pulley to reduce the bending load, by improving the driver's operation level, to improve the performance of the Steel Gantry Crane to reduce the dynamic load, adjust the shape of the pulley groove and added lubricant to reduce friction.
Strictly abide by rules of safe operation, put an end to human overload phenomenon.
A load indicator or overload limiter or alarm is installed on a Steel Gantry Crane to predict overload.