HOME »
Case
»
Single Girder Eot Overhead Travelling Crane
Single Girder Eot Overhead Travelling Crane
LDA Single Girder Eot Overhead Travelling Crane
LDA model Single Girder Eot Overhead Travelling Crane is a kind of light duty crane, with a capacity of 1 to 20 tons. The span is 7.5to 31.5meters. Working grade is A3. Working temperature is -25°C to 40°C.
It is matched with electric hoist which is CD model or MD model.
It is prohibited to use the equipment in the combustible, explosive or corrosives environment.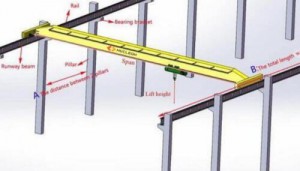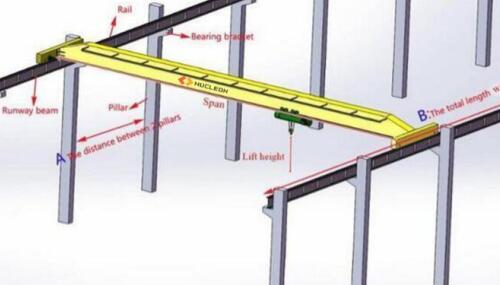 Single Girder Eot Overhead Travelling Crane Benefits & Features:
1.We have the most competitive price in the industry.
2.Design rules for cranes GB/T3811-2008.Safety rules for lifting appliances GB6067.1-2010.
Eleven safety systems will ensure your safety.
4.It is widely used in plants, warehouse, and material stocks to lift goods.
5.Customized services such as lifting capacity and lifting height will meet your needs to the greatest extent.
Perfect pre-sale and after-sale service to slove your worries.