HOME »
Case
»
Junkyard Gantry Crane With Grab
Junkyard Gantry Crane With Grab
Junkyard Gantry Crane With Grab also called single beam door crane or goliath crane, it is a kind of track travelling mid-light type crane, It is especially suitable for the task of loading and unloading long and bulk material and steel, pipes. It also can be used together with other lifting appliance for special purpose.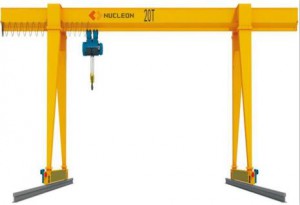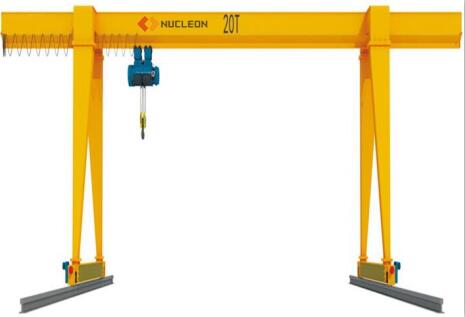 This type of gantry crane consists of 5 main parts, namely, the bridge structure, A-frame support legs, the traveling mechanism, the trolley and the electric equipment. It has box type and trussed type, box type has characteristic of slim body and strong lifting capacity; trussed type has characteristic of small windward surface, small deadweight and strong lifting capacity.
The girder could also have a double girder design for heavy duty applications, where a suitable track is provided on top of the girders for travel of crab wheels.
Application: It is applied in varied industries such as material stocks area, cement plant, granite industry, engineering industry, construction industry, shipping yards, road sides, mines, quarries, heavy fabrication unit, factories, railway yards, harbors, etc.
Features: Simple and compact structure, beautiful appearance, light weight, steady performance, facilitated operation, easy maintenance, safety, less wastage, low cost and so on.
Control method: Ground and cabin control. The crane power supply is divided into cable and sliding wire, choose one when place the order. Equipped with proper safety features, water-proof cloth is needed in out door operation.