HOME »
Case
»
Single Girder EOT Crane Price
Single Girder EOT Crane Price
Single Girder EOT Crane Price
1). Light structure, easy installation and maintenance;
2). Widely used in different places for hoisting such as factories, warehouses and material yards;
3). Reasonable structure, strong bearing capacity ;
4). Low noise, soft starting and stopping ;
5). Safe and reliable operation ;
6). Low cost maintenance, long working life;
7). Strong box type, welding by machine hand.;
8). Wheels, wire rope drum, gears, couplings are processed by CNC machine center, TOP quality control;
9). Heavy duty slipring  motor, Or  Sq. cage motor with VVVF, IP54 or IP44,insulation class F or H, soft starting and smooth running
10). Siemens main electric parts are used for durable and safe operation.;
11). Prohibited to use in the environment with inflammable, explosive and corrosive media.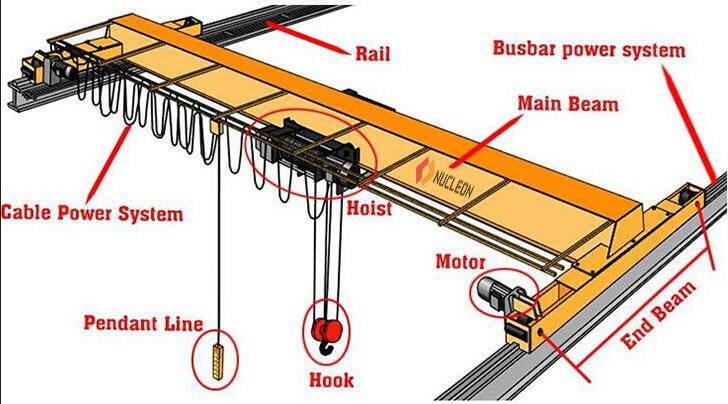 You can use our wheels at ease, the best after-sales service will be offered from Nucleon crane.
One year warranty.
Providing free quick-wear part.
Low charge for continue maintenance when warranty is expired.
Exclusive engineer support at any time.
We can provide free training to end-users.