HOME »
Case
»
Single Girder EOT Crane Manufacturer
Single Girder EOT Crane Manufacturer
China Single Girder EOT Crane Manufacturer
Brief Introduction
Single Girder EOT Crane is also called LD or HD girder crane, which is adopt the European advance technology combine with the client demands.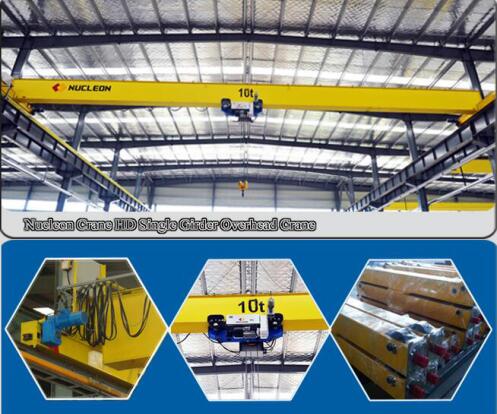 Usage
Single Girder EOT Crane is design widely used for workshop or warehouse heavy loads transferring in mechanical, Metallurgy, petroleum, petrochemical, ports, railways, civil aviation, electricity, food, paper, building materials, electronics. Especially for loads precise position or precision assembly of large spare parts.
Single Girder EOT Crane as one kind of light duty and small hoisting machinery, above all it can improve the effectiveness of the plant.
Feature
▲ Maximize the space, enhance the valid use space.
▲ Compact structure and durable performance.
▲ Low noise, smooth starting and stopping.
▲ Convenience and easy maintenance.
▲ Strong box type, welding by machine hand.
Nucleon Crane Group is china famous Single Girder EOT Crane Manufacturer.
See more:http://www.nucleoncranegroup.com
http://www.nucleonoverheadcrane.com
Email:info@nucleoncranegroup.com
If you have any questions, Please don't hesitate to contact me.