HOME »
Case
»
Single Beam EOT Crane Manufacturer
Single Beam EOT Crane Manufacturer
Single Beam EOT Crane Manufacturer
Specifications:
Capacity: 1ton, 2ton, 3ton, 5ton, 10ton, 16ton, 20ton;
Span: 7.5m~28.5m;
Working system(duty): A3~A4;
Working temperature: -25 ℃~40 ℃.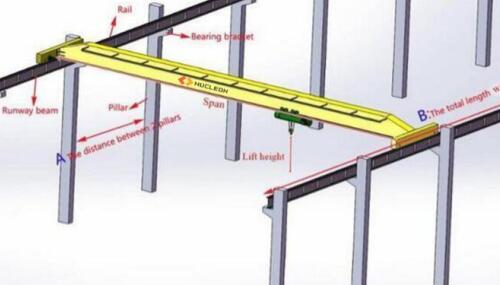 This Single Beam EOT Crane Manufacturer is characterized by more reasonable structure and higher strength steel as a whole; Used together with CD1 model MD1 model electric hoist as a complete set;
Applications:
This single girder crane is widely used in plants, warehouses, material stocks to lift goods. It is prohibited to use the equipment in the combustible, explosive or corrosive environment.