HOME »
Case
»
Reducer Electric Hoist
Reducer Electric Hoist
A Brief Introduction of Electric Hoist Reducer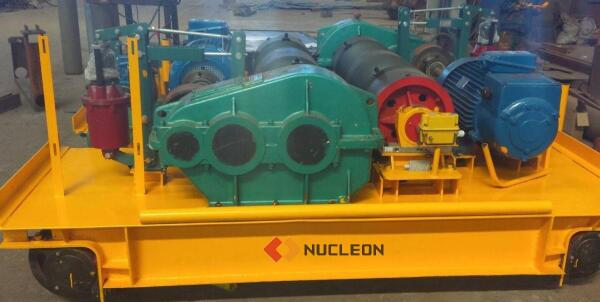 Electric hoist reducer is an important part of the electric hoist, in the lifting process played a pivotal role.
In view of the rapid development of gear materials and processing technology, foreign gears have all used carburizing, quenching, grinding process of spiral hard tooth gear, gourd to reduce weight, improve the carrying capacity, extend the life of the necessary way.
A new generation of electric hoist supporting a 2 a helical gear teeth, the use of carburizing quenching grinding process, the hardness of HRC60, the accuracy of up to 7 above, with high surface hardness, wear resistance, toughness and impact resistance , Can provide a higher resistance to pitting, anti-fatigue performance, so that the carrying capacity of the gear than the leveling gear to improve 2 to 3 times the relative weight of 50%, the relative price of 67%.
The connection of the gear to the shaft is a keyless connection, eliminating the adverse effects of the keyway on the shaft. The reducer housing is made of precision cast steel, steel plate welded, die-cast aluminum and other forms, and with the reel shell with a combination of assembly for different lifting height of the reel length, easy to replace the relevant parts, fast assembly, and Significantly reduce the number of parts.