HOME »
News
»
Nucleon held the new year's business elite forum
Nucleon held the new year's business elite forum
We are together create a better future — Nucleon held the new year's business elite forum and product launches meeting in 2017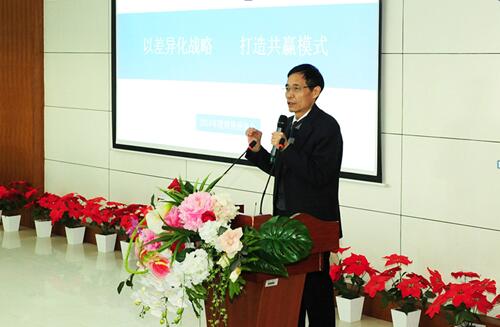 Nucleon chairman Long Hongxin made an important speech at the meeting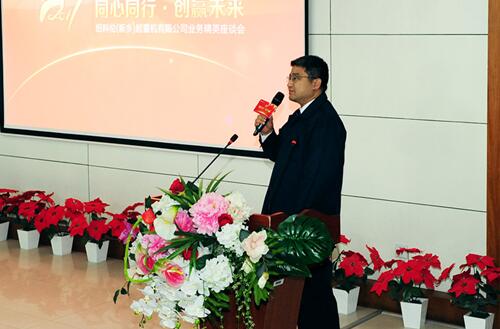 Nucleon company executive vice president Liu Feng made an sales policy report for 2017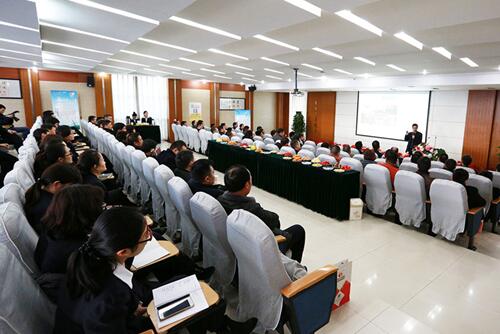 Nucleon 2017 business elite Spring Forum and product launches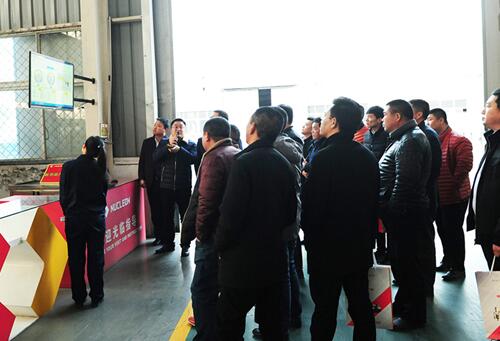 Business elite visiting the company's new products and European crane Internet of things intelligent monitoring system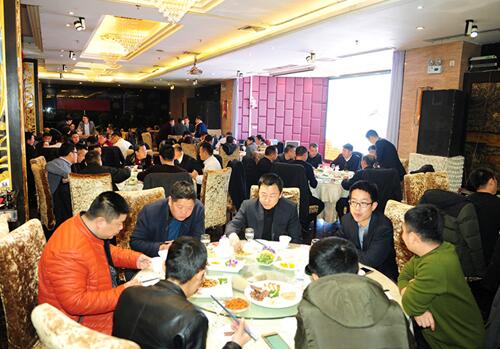 Business elite thank dinner
January 19, the twelfth lunar month, in order to meet the long struggle in the sales line of business elite home reunion, and for the 2017 storage power, then the words of development, Nucleon Cologne special organized the business elite in 2017 New Year Forum and product launches.
Nucleon's chairman, Long Hongxin, welcomed the arrival of business elites and thanked them for their great contribution to the development of Nucleon in the past year.
Commenting on the overall development of Nucleon in the past year, Long Hongxin pointed out that in 2016 the overall market situation is still grim, steel and other raw materials prices and other unfavorable environment, Nucleon through continuous technology and products Innovation, management reform and equipment upgrades and other series of effective measures to enable enterprises to achieve steady development.
In view of the current situation facing China's manufacturing industry, Long Hongxin pointed out that China's supply system in the industrial structure of the low-end products in excess, high-end product supply; low value-added, high consumption, high pollution, high emissions High, and high value-added, green low-carbon, with a low proportion of the international competitiveness of the industry. In line with the current situation, Long Hongxin said that Nucleon should continuously innovate and follow the direction of "Made in China 2025" to accelerate the development and launch of intelligent, green products with high technology content, high added value, low carbon and environmental protection. , To achieve intelligent manufacturing, green manufacturing, change the product structure, to create products to the market and improve market share.