HOME »
Case
»
lifting winch
lifting winch
The lifting winch has two model, one JM Model winch, another JK Model winch.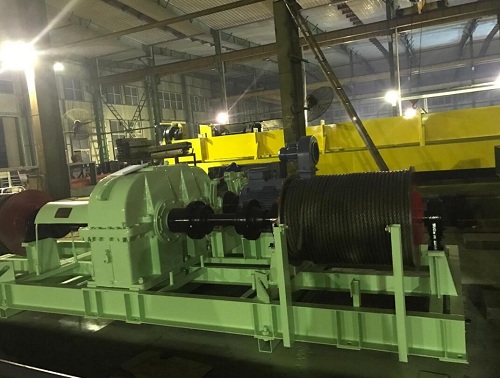 The standard capacity of electric winch: 1t, 1.6t, 2t, 3.2t, 5t, 6t, 8t, 10t, 12.5t, 13.5t, 16t, 20t, 25t, 32t, 50t, 65t.The Max. rope length reach to 3500m.
The control models: Hand wheel switch or control box with pushbuttons or remote control.
Regards: we have JK model high speed electric winch,Protection class up to IP54, with thermal protection device. Lifting hook can rotate 360degree Excellent control characteristics, minimal setting force required, designed for electric operation.It can be applied in all kinds of locations in industry, business, handicraft industry and service industry not only on the overhead rails, but also be used in conjunction with many types of electric or manual cranes such as the single-girder crane, the double-girder crane, the cantilever crane and the gantry crane.