HOME »
Case
»
LH Double Girder Electric Overhead Travelling Crane
LH Double Girder Electric Overhead Travelling Crane
20/5 ton LH Double Girder Electric Overhead Travelling Crane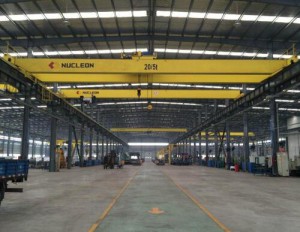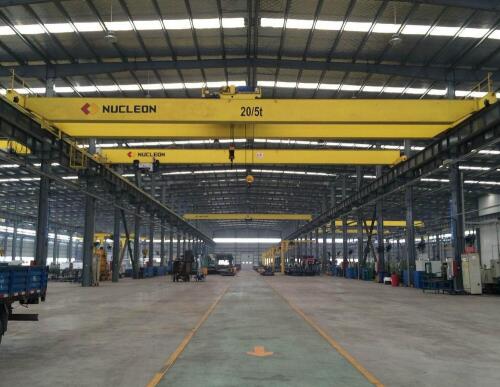 Brief Introduction
The Electric Hoist 20 Ton LH Double Girder Electric Overhead Travelling Crane is light and medium duty materials lifting machine, with lifting capacity of 1-20 ton, span of 10.5~31.5 meters, and lifting height of 6-9 meters. The equipment is widely used in factories, mines, warehouses and workshops.
The 20t Hoist Overhead Crane is mainly comprised of box-shape bridge, trolley, long travelling mechanism, cab and electric control system.
It is prohibited to use the equipment in combustible, explosive and corrosive environment.