HOME »
FAQ
»
How to use electric hoist safely?
How to use electric hoist safely?
How to use electric hoist safely?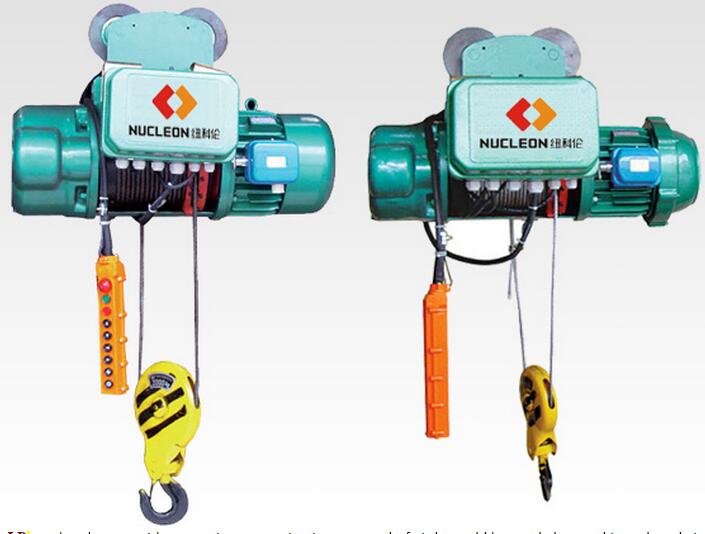 Electric hoist safety requirements in the using:
Electric hoist is often used in monorail cranes, jib cranes and moving girder cranes, because of its simple structure, easy manufacturing and maintenance, interchangeability, easy operation, so widely used in the factory. If its safety device does not umbrella, improper use, will cause casualties. Therefore, the electric hoist operators in addition to the provisions of the training wells for supervision, but also must adhere to the following rules:
(1) should be carefully checked before the start of the equipment machinery, electrical, wire rope, hanging clamp, limiter, etc. is intact and reliable.
(2) shall not be overloaded. When lifting. Hands are not allowed to hold in the rope and the object of the question. Hanging up to prevent the rise of buildings.
(3) lifting the object, you must comply with the safety of lifting safety procedures. Be tied should be solid, in the sharp corners of the object should be set to protect the pad.
(4) start using the trailing wire electrical switch. Insulation must be good. Correctly press the button, the operation of attention to the location of standing.
(5) monorail electric hoist at or near the end of the track, you must slow down the operation.
(6) Where there is an electric hoist operating room must have someone to operate, strictly abide by the safety of operating procedures.