HOME »
FAQ
»
How to reduce the malfunction rate of electric hoist
How to reduce the malfunction rate of electric hoist
How to reduce the malfunction rate of electric hoist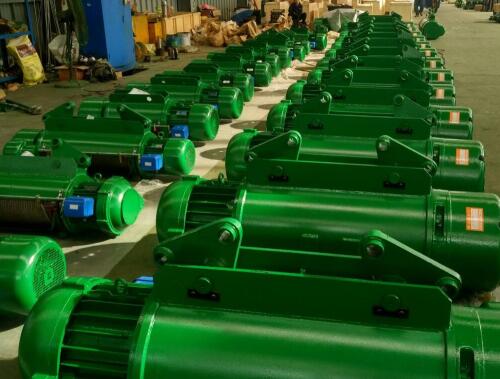 Reduce the failure rate of the electric hoist
Start the former shall carefully check the hoist equipment mechanical, electrical, wire rope, lifting clamp, limiter, etc are in good condition and reliable.
Do not overload lifting. When lifting, hands are not allowed to hold the rope and object.
When the electric hoist lifting objects, must follow the link rigger safety operation procedures. Banding should be strong, should be set in the object's Angle gaps liner protection.
Use trailer line starting electrical switch. The insulation must be good. Press the button right, pay attention to the standing position during operation.
The monorail electric hoist must be slowed down at or near the end of the track.
All electric hoists with operating rooms must be operated by professionals, Strictly abide by the relevant crane driver operation procedures.