HOME »
Case
»
Hoist 5 Ton for Africa
Hoist 5 Ton for Africa
On September 06, 2018, Nucleon Crane Group signed contract of 2 sets of ND Model Hoist 5 Ton for Africa Order (ND 5 Ton H12m). Which solve out the materials handling problem of client's plant storage.
This order adopt Hoist 5 Ton European standard configuration, the ABM  brand motor IP55. The lifting speed is 5/0.8m/min two speed and travelling speed 2-20m/min(Frequency inverter control).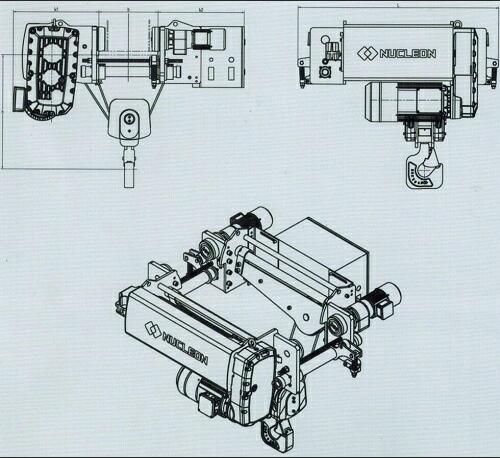 Hoist 5 Ton mechanism, The design strictly carries out the relevant standards of FEM.
With aluminum alloy shell of reducer
  Steady running and low noise
  Lifetime lubricating (within safety service circle)
  Double-disk electromagnetic brake
Nucleon Crane Group is china famous Single girder Overhead Crane Manufacturer and double girder Overhead Crane Manufacturer.
See more:http://www.nucleoncranegroup.com
http://www.nucleonoverheadcrane.com
Email:info@nucleoncranegroup.com
If you have any questions, Please don't hesitate to contact me.