HOME »
Case
»
Grab Bucket EOT Crane
Grab Bucket EOT Crane
QZ type Grab Bucket EOT Crane
QZ type Grab Bucket EOT Crane is heavy work, the working-level is A6. Rated lifting weight is 5~20T and the grab opening direction have parallel and perpendicular to the main beam these two kind.
The capture device is four-rope grad with double drum , simple structure, reliable operation. Grab can open and close at any height .
Grab only applies to granular material which on the natural state , when grab underwater items or special items, shall be mention particular when ordering .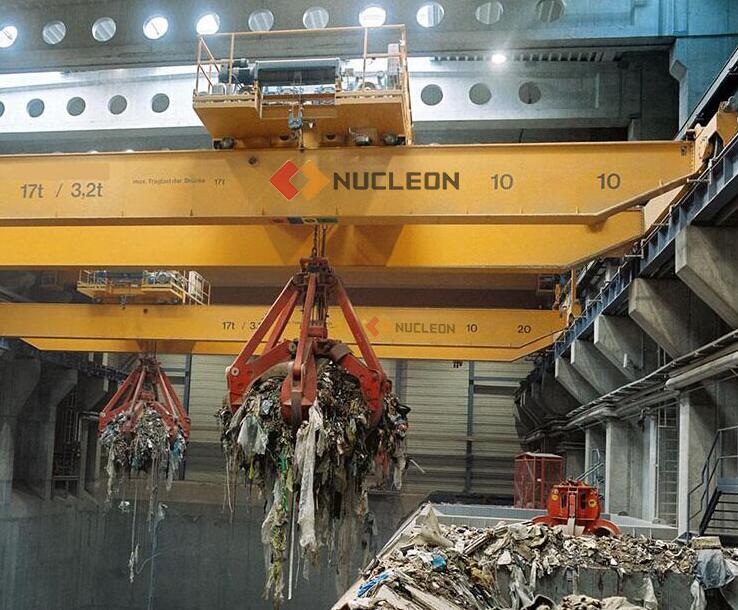 QZ type Grab Bucket EOT Crane are widely used in power factory, yard, workshop, pier, etc to load and transport the bulk materia.
QZ type Grab Bucket EOT Crane Features:
1.Handling soil and blinding Products
2.Powered by a Electric Motor of High Performance
3.Compact Structure with Built-in Hydraulic System
4.Remote Control or Switch hooked to the Electric Circuit.
The clamshells of electro-hydraulic grabs become open and close with hydraulic cylinders. The drive- unit for this is an electro- motor with hydraulic pump. The drive- unit of the grab needs an electrical power- supply from the crane over a cable. Over this cable the grab gets also his commands. For the cable- guide is a additional equipment on the crane- jib necessary.
The QZ type Grab Bucket EOT Crane can be used indoor or outdoor, increase the rain cove redivide for outdoor .