HOME »
Case
»
gantry crane plans
gantry crane plans
gantry crane plans
Gantry Crane is a kind of deformation of bridge crane. It is mainly used for loading and unloading of outdoor goods. The metal structure of the utility model is like a door frame, and the main beam is provided with two supporting feet, which can directly walk on the track. The two ends of the main beam can have overhanging cantilevers. Gantry crane has the advantages of high utilization ratio, large range of operation, wide adaptability and versatility.
According to the structure of doorframe.
They are divided into gantry crane and cantilever gantry crane.
There are two kinds of gantry cranes, one is gantry crane, and the other is semi portal crane.
One. Gantry cranes: the main beam is not overhanging, and the trolley is in the main span.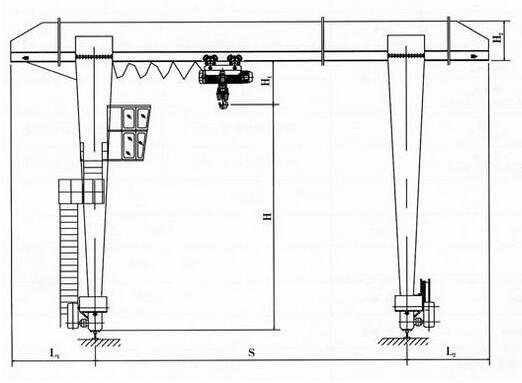 Two. The semi gantry crane: The legs are high and low and can be determined according to the construction requirements of the site.