HOME »
Case
»
Gantry Crane Checklist
Gantry Crane Checklist
Gantry Crane Checklist
Generally used: single girder gantry crane, double girder gantry crane, semi gantry crane
Port used: Rail-mounted container gantry crane, Rubber tyre container gantry crane, shipbuilding gantry crane
Engineering used: Trussed gantry crane, Rubber tyre gantry crane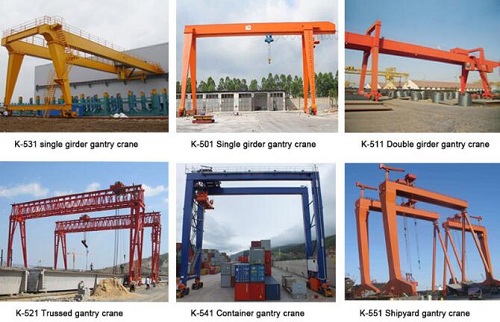 Gantry Crane Inspection Checklist Main Parts:
a. Mainly made up of bridge,trolley,crane traveling mechanism and electric system
b. Applies to the open warehouse or rail along for general handling and lifting work
c. Also can equipped with many lifting device for special work
d. Prohibited for lifting high temperature solution, flammable, explosive, corrosion, overloading dust and other dangerous operations.It is widely used in industrial and mining enterprises warehouses and other places need lifting weights.