HOME »
Case
»
FEM Standard Overhead Crane
FEM Standard Overhead Crane
FEM Standard Overhead Crane 100 Ton:
Product Name: Double Girder Overhead Crane
Lifting Weight: 1t-100t (standard)
Lifting Height: 16m-26m or other
Span: 10.5m-31.5m or other
Advanced Manufacturing Technology of FEM Standard Overhead Crane 100 Ton:
1. Sandblast pretreatment on steel plates and the surface quality reaches Sa2.5;
2. CNC cutting machine cuts webs plate to insure the curved surface is smooth and accurate; 
3. Seams are soldered by automatic arc welding and detected by ultrasonic and X-ray ; 
4. The structure of girder and trolley is manufactured by floor-type boring lathe to insure flatness.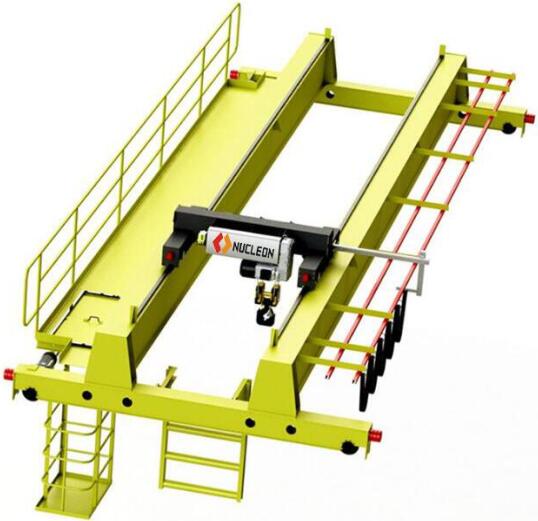 Safety of FEM Standard Overhead Crane 100 Ton:
1. Safety supervision system is with an overload limiter and shows the load value on screen to warn operator to avoid overload; 
2. Before start up, the whole system will carry out self-checking includes: power supply voltage, default phase, validity of the safe protection device and the zero button;
Nucleon Crane Group is china famous Single girder Overhead Crane Manufacturer and double girder Overhead Crane Manufacturer.
See more:http://www.nucleoncranegroup.com
http://www.nucleonoverheadcrane.com
Email:info@nucleoncranegroup.com
If you have any questions, Please don't hesitate to contact me.