HOME »
Case
»
European Standard Cranes
European Standard Cranes
Energy efficiency of European Standard Cranes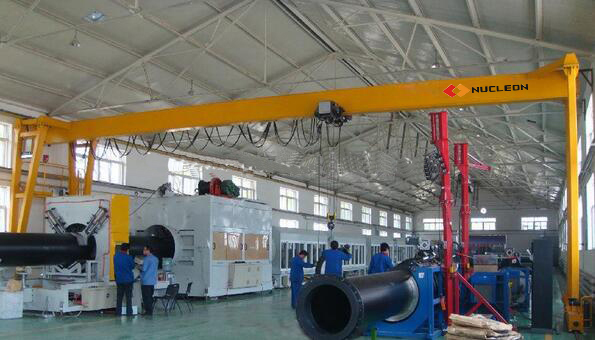 European Standard Cranes: European Standard Gnatry Cranes, European Standard Overhead Cranes
Nowadays, many industries focus on energy saving during development, for the full use of energy to provide a favorable protection for the European crane is no exception, energy-saving cranes can make the task easy to complete, without the need to spend more resources, So what are the characteristics of energy-efficient European cranes?
Compared with the traditional large-scale crane, the European crane uses the use of international advanced technology, from the car, the end beam to the main beam are using the most reasonable structure, the weight is much lighter than the traditional crane. On the track of the small wheel pressure, the requirements of the plant less, wider scope, saving plant cost.
Compared with the traditional large-scale cranes, the European crane can be very effective use of plant space. Hook to both sides of the wall of the limit distance is small, clearance level. The effective work space of the existing plant is bigger, the layout of the plant is more flexible. The new plant can be designed to be smaller and more complete.
Continental cranes using frequency conversion technology, the crane running smoothly, to minimize the loading of the swing, so that loading positioning more quickly and accurately. But also to reduce the crane and plant structure between the friction and mechanical stress. Lifting trolley wire rope reel length is short, so drop the hook when the horizontal run distance is the shortest, so the loading position is more accurate.