HOME »
Case
»
EOT Crane Pakistan
EOT Crane Pakistan
EOT Crane Pakistan
On October. 11 2018, Nucleon Crane Group signed contract of 2 sets of LH Model Double Girder EOT Crane Pakistan Order (LH 10Ton-21m H8m). Which solve out the machine assembly problem of Pakistan client's plant storage.
when get client's EOT Crane Pakistan inquiry, we arrange business technical engineer to EOT crane design in the first time and show our profession and strength to clients, which facilitate client to make final decision.
Our company can produce the EOT crane that's right for your needs whether it be a EOT crane, or a custom design according to the different work environment. Contact us, we will make the best solutions with a most cost effective to meet your need.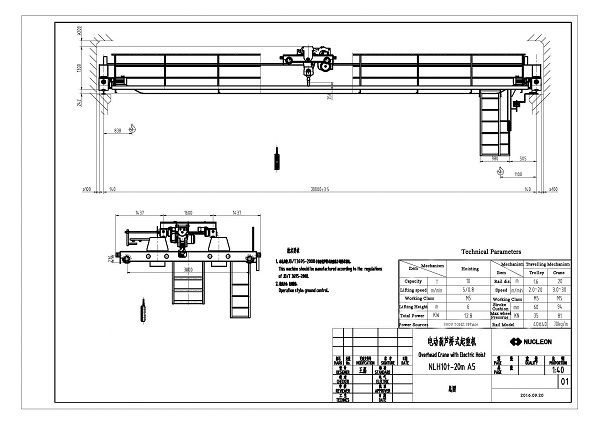 Nucleon Crane Group is china famous Single girder Overhead Crane Manufacturer and double girder Overhead Crane Manufacturer.
See more:http://www.nucleoncranegroup.com
http://www.nucleonoverheadcrane.com
Email:info@nucleoncranegroup.com
If you have any questions, Please don't hesitate to contact me.