HOME »
Case
»
electric single girder crane
electric single girder crane
Introduction to the parameters of LDA electric single girder overhead crane
LD electric single girder crane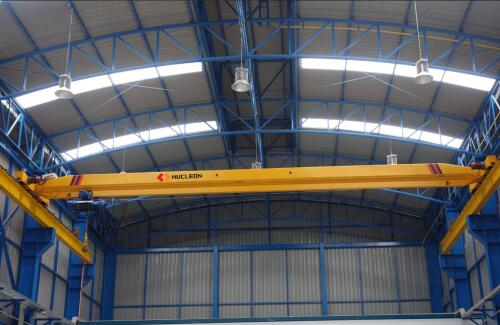 LD electric single girder crane is a simple structure, widely used light small machinery. The utility model is matched with the CDI type or MDI type electric hoist. Lifting weight of 1 ~ 5T, span of ~ 22.5m, as well as the lifting of 10t, span of 7.5 ~ 17m, the working level of A3 ~ A5, the working environment temperature in the range of -25°C~40°C.
The utility model is a general purpose crane, and is not suitable for working in an environment with explosion danger and fire danger. It is not suitable to work in a place with high humidity or acid and alkali gas, can not be used for transport of dissolved metals, toxic substances and flammable and explosive materials. The main beam of this machine is box and I-beam welding structure, on the basis of ensuring the strength, stiffness and stability, it has the advantages of beautiful appearance and small size. The main beam and the end beam are connected in a split type structure, which is convenient for transportation and installation, This product has two kinds of control modes: ground and control room, the control room equipped with open and closed type. There are two sides of the direction of side and end, For users to choose according to different requirements, but please specify when ordering.
Basic parameters of LDA electric single girder crane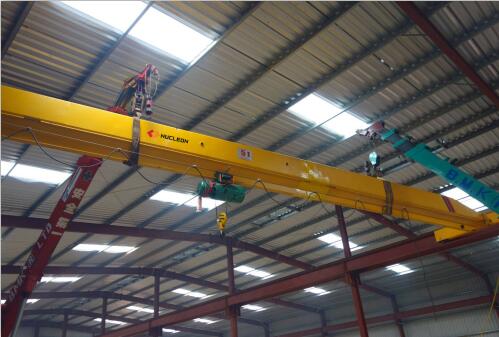 LDA electric single girder crane is designed on the basis of "LD", which has the characteristics of reasonable structure and strong rigidity compared with "LD". CD1 type, MD1 type electric hoist is used, is a kind of light lifting machinery. Its weight is 1T~10T. span of 7.5~22.5m, Work level is A3-A5, the working environment temperature is -25 DEG C ~40 C.
performance parameter
This product is widely used in factories, warehouses, materials, such as the occasion of the lifting of goods, prohibited to use in the inflammable, explosive or corrosive medium environment. This product is equipped with two kinds of operation modes of the ground and the control room, the control room is open, closed type. Can be divided into two types according to the actual situation of the left or right, introduction to right side and end two kinds. In order to meet the needs of customers in a variety of situations. Manual single beam crane all lubrication device. Every six months of oil (dry oil) once.