HOME »
Case
»
Electric Motor Hoist
Electric Motor Hoist
Electric Motor Hoist test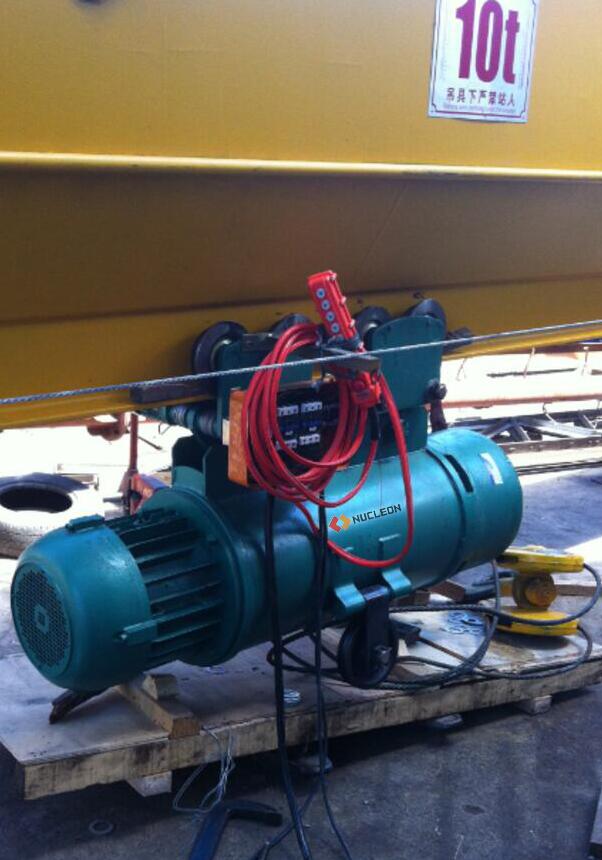 Before lifting should be carefully checked lifting Electric Motor Hoist part of the reducer, Whether the lubricating oil is injected according to the rules and whether the lubricating grease is injected in the walking part. Clear the trolley tread oil or rust oil.
The wire rope and reel must be fixed with three plates at each end, and the bolts must be fastened.
Read the manual and other random documents carefully and understand the product structure. Check the electrical control box according to the electrical drawing wiring, Inspect the hoisting and walking motor insulation.
The ejector is fitted correctly, up and down the limit switch is installed correctly.
Check whether the fixed end of the wire rope tightening, block is wedge
The hook of Electric Motor Hoist must be brushed yellow and black with zebra lacquer. The hook safety device is complete.
Check that the control button wiring is correct and the safety rope for the fixed button must be installed.