HOME »
Case
»
electric hoist lifting equipment
electric hoist lifting equipment
Imported electric hoist is different from other lifting equipment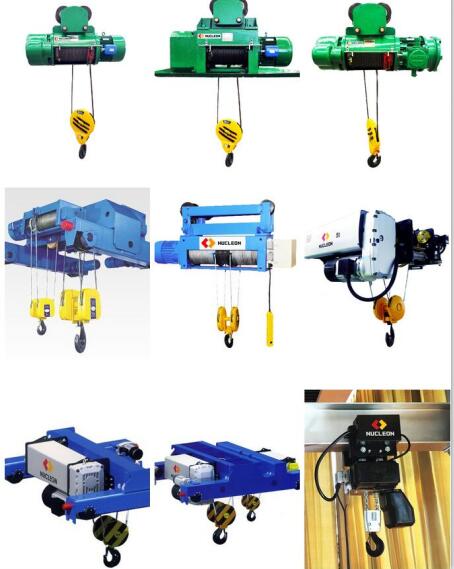 Imported electric hoist is widely used in factories, warehouses, wind power, logistics, terminals, construction and other industries. It can be used for lifting or loading and unloading goods, or lifting heavy objects to work or repair large machines.
Electric hoist with imported by the operator on the ground following control button, can also operate in the control room or the use of wired (wireless) remote control. Electric hoist can be suspended and fixed, can be equipped with electric monorail trolley and push / pull monorail trolley traveling.
Imported electric hoist tonnage: 0.1T 0.25T 0.5T 1.5T 1T 2T 3T 5T 10T 20T 25T 30T 50T 60T, electric hoist installation: hoist, bridge crane, gantry crane, suspension crane. Take and transformation, can also be used for winch. Therefore it is mainly used for factories, mines, ports, warehouses, freight yard, shops and other lifting equipment.
Advantages of imported electric hoist:
No explosion-proof grade requirements, to solve the problem of other electric hoist explosion-proof
Clean energy, because the compressed medium for air, will not cause environmental pollution problems, to achieve cleaner production
Lifting mechanism with overload protection device to ensure the safety of homework
Convenient and flexible control Can be continuous, not chaos, frequent homework, with a high degree of chaos.