HOME »
Case
»
Electric Gantry Crane
Electric Gantry Crane
The cause and effect of Electric Gantry Crane twisting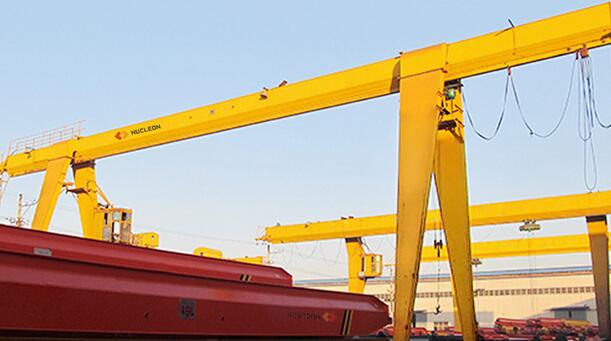 After a period of use, the electric gantry crane will appear twisting when the electric gantry crane starts or stops.
The reason of twisting:
The electric gantry crane motor and the reducer have wear gap, Such as gear coupling gear reducer gear and its combination of keys and loose, The clearance between the hole and shaft connection bolt mill;
Electric gantry crane wheel bond loose;
One of the wheels of a electric gantry crane does not rotate properly, this happens because the fixed wheel and the plate of the bearing is not straight, The bearing is tight and inflexible, and the wheel stops at the time of parking;
The brake torques of the two sides of the electric gantry crane are respectively inconsistent, When parking a brake wheel has stopped, and the other one continues to roll.
Drive electric gantry crane respectively, two electric motors parameters do not form a complete set, cause out of sync.
The two brake tightness is too large.