HOME »
Case
»
Nucleon Double Girder Overhead Crane Sales for China high-speed railway
Nucleon Double Girder Overhead Crane Sales for China high-speed railway
Nucleon Double Girder Overhead Crane Sales for China high-speed railway
A maintenance base for rail vehicles is the place for parking, inspection, maintenance and repair of urban rail transit vehicles such as trains, which is for ensuring the good technical status of vehicles and the normal operation of urban rail transit.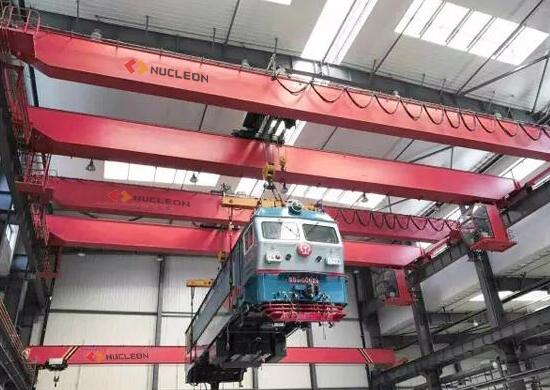 Nucleon Double Girder Overhead Crane Sales can be used to lift rail vehicles such as trains, high speed trains, subway trains, cargo trains for inspection and maintenance at maintenance base. This new type overhead crane for train maintenace is designed according to European standard with the following features:
1. Full frequency control, smooth lifting operation, small impact;
2.  technology, Max wheel load reduces 15%~20%, effectively reduce the load swing;
4. Beautiful appearance, light weight, Self-weight is lighter by 20%~30%, Light structure reduces the cost of workshops, low noise.
5. Overall height is 20%~25% lower than traditional cranes;
6. Smaller limiting size increases working range;
7. Every component is standard series and interchangeable;
8. Modularization design, easy for transporting;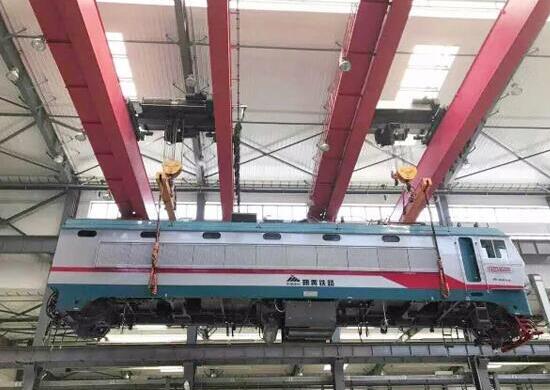 Nucleon Crane Group is a crane manufacturer with well equipped testing equipment and strong technical force. Due to wide range products, good quality, reasonable prices, considerable services and stylish designs, our company has become one of the most competitive crane manufacture for enterprises among crane industry.
Our main products are engineering equipment, including overhead crane, gantry crane, foundry crane, electric hoist and winch, etc. Nucleon Crane Group has transformed to a mature manufacturer with advanced technology.
See more:http://www.nucleoncranegroup.com
http://www.nucleonoverheadcrane.com
Email:info@nucleoncranegroup.com
If you have any questions, Please don't hesitate to contact me!!