HOME »
Case
»
How to prevent rust in use of A Type Gantry Crane
How to prevent rust in use of A Type Gantry Crane
How to prevent rust in use of A Type Gantry Crane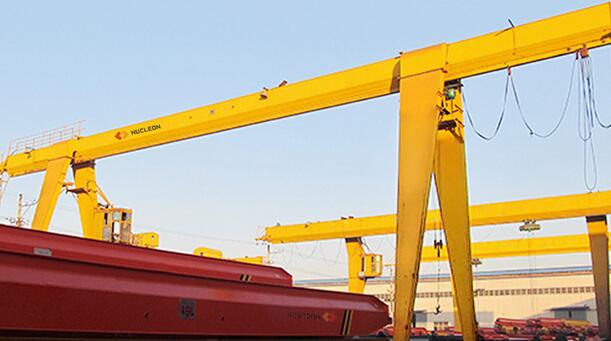 If in the course of the inspection, it is found that the paint film of the metal structure is damaged in some places. Then be sure to clean the damaged areas, and then paint them with rust-proof paint, such as antirust paint. Protect it In the rain or snow, the metal surface will not be corroded due to the weather.
In the process of rust prevention of A Type Gantry Crane, do not ignore the moving part of the A Type Gantry Crane, which is very important. For these parts, use-10 or-20 of diesel oil for brushing. This not only removes substances that can easily corrode the equipment, but it also forms a layer of oil on the metal surface that resists the effects of low temperatures.
When the A Type Gantry Crane needs to carry out downtime maintenance, do not check only one part, should do the overall inspection. In order to maintain good performance of the device, in addition to use diesel cleaning and lubrication, and coating a layer of lubricating oil. Choose calcium base or lithium base grease effect will be better.
Nucleon Crane Group is a crane manufacturer with well equipped testing equipment and strong technical force. Due to wide range products, good quality, reasonable prices, considerable services and stylish designs, our company has become one of the most competitive crane manufacture for enterprises among crane industry.
Our main products are engineering equipment, including overhead crane, gantry crane, foundry crane, electric hoist and winch, etc. Nucleon Crane Group has transformed to a mature manufacturer with advanced technology.
See more:http://www.nucleoncranegroup.com
http://www.nucleonoverheadcrane.com
Email:info@nucleoncranegroup.com
If you have any questions, Please don't hesitate to contact me!!