HOME »
News
»
Double Girder EOT Crane
Double Girder EOT Crane
5ton to 50ton LH Model Electric Hoist Double Girder EOT Crane design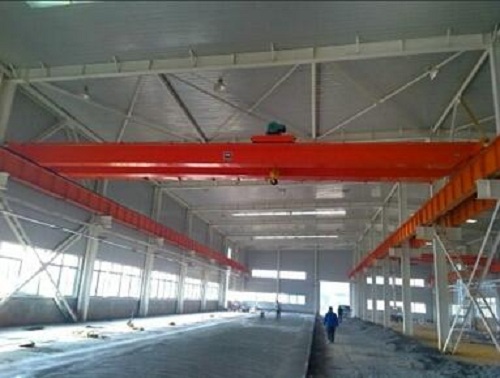 1. LH model electric hoist type double girder EOT crane (overhead crane) is traveling on fixed support frame;
2. The crane beams adopts box-type welding frame, and it used together with CD/MD or HC/HM model wire rope electric hoist as a complete set;
3. It is an mid-duty class EOT crane, the duty class is A3~A4, the working environment temperature is -25 ~ +42 centigradethe
4. The rated capacity from 5 tons to 50 tons, the span is 7.5-35m.
5. The control modes are cabin control, pendant pushbuttons control or remote control for choice.
6. This EOT crane(overhead crane) is widely used in plants, warehouses, material stocks to lift goods. It is prohibited to use the equipmenmt in the combustible, explosive to corrosives environment.
5T~550T QD model Heavy duty double grider overhead crane: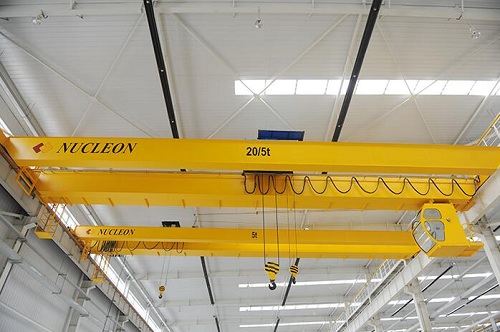 1. QD model double beam overhead crane (bridge crane, EOT crane) is applied in open warehouse or rail sideways to conduct common loading unloading and material handling works. It is a heavy duty type overhead crane that satisfy frequenty using.
2. This overhead crane(bridge crane, EOT crane) is composed of bridge, travelling mechanisms, trolley, electric equipment. The bridge frame adopts box welded structure, the crane travelling mechanism adopts separate drive withe motor and speed reducer. All mechanism are controlled in driver's cabin. Power supply adopts cable festoon and sliding wire, select one when ordering.
3. There are some sample capacty of this overhead crane as follows: 5T, 10T, 16/3.2T, 20/5T, 32/5T, 50/10T, 75/20T, 100/20T, 100/30T, 125/30T, 150/30T, 160/32T, 200/50T, 400/80T, 550/250T.
4. The duty class are A5~A7(Heavy duty).
5. The span of overhead crane from 7.5m to 31.5m.
6. The control model: Cabin control or remote control.