HOME »
Case
»
Double Girder Bridge Crane Manufacturer In China
Double Girder Bridge Crane Manufacturer In China
QZ Type Grab Double Girder Bridge Crane Manufacturer In China
The QZ type grab bridge crane is a kind of heavy duty overhead crane to grab and load coal, ash,
coal gangue and other bulk goods and materials.
The grab bridge crane  consists of Main Girder, End Carriage, Lifting Trolley, grab bucket and Electrical Parts.
Generally, the power supply System for trolley and crane are festoon system and Bus Bar system.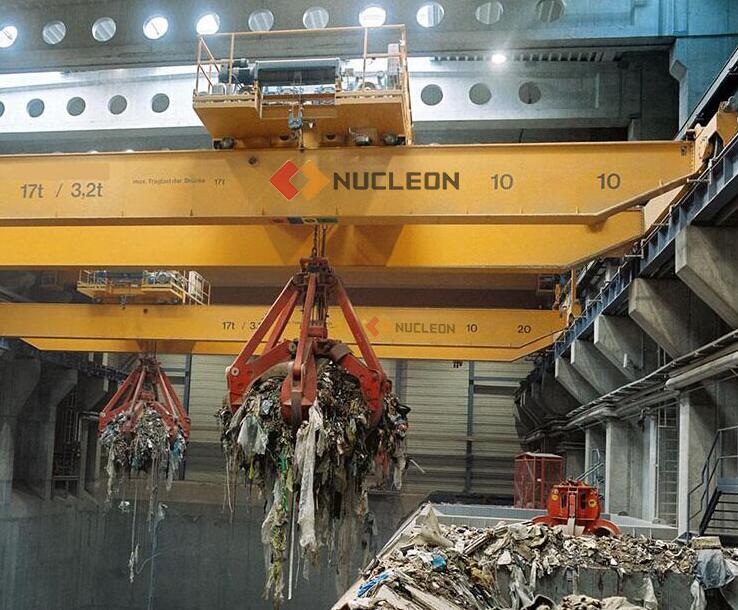 Advantages:
1.Heavy Duty and High Efficient
2.Suitable for any environment ( High Temperature, Explosion Proof and so on)
3.Long Life Span: 30-50years.
4.Easy for Installation and maintenance.
5.Reliable structure
Application:
This grab bridge crane is widely used in freight port, river wharf, power plants, concrete mixing station, industrial
and mining enterprises.
QZ Type Grab Double Girder Bridge Crane Technical table
Item
Data
Capacity
5-25t
Span
10.5-31.5m
Lifting height
10-26m
lifting speed
3-8m/min
cross travelling speed
2-30m/min
long travelling speed
2-45m/mim
Working class
ISOA3-A5/FEM1AM-FEM2M
Power source
as your demands
Other
According to your specific usage, specific model and design will offer