HOME »
Case
»
Double beam Crane
Double beam Crane
How to Reduce the Noise of Double beam Crane in Running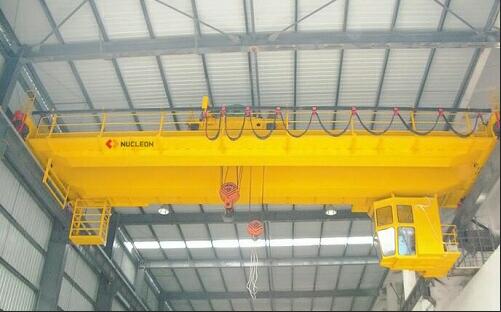 Double-beam crane generally refers to double-beam bridge crane, English name: Dual-beam Crane. Double beam
crane is generally composed of mechanical, electrical and metal structure of the three major components.
The overhead crane profile is one on both ends supported by two parallel overhead rails. Translational
single-span slab bridge.
Double-beam cranes in the indoor and outdoor industrial and mining enterprises, iron and steel chemicals,
railway transportation, port and logistics turnover and other departments and places are widely used.
Double girder crane in operation will produce some noise, then how to reduce the noise of double girder
crane?
1.Reasonable design of oil traps with trapped trays;
2.Improve the self-priming performance of hydraulic pumps, the use of larger diameter suction pipe
3.Using the large capacity of oil absorption, oil filter, prevent hydraulic pump suction empty, Under the
premise of guaranteeing the power and flow of the double girder overhead traveling crane, try to use the
lower speed hydraulic pump, reduce the leakage, install the muffler at the pump outlet.