HOME »
Case
»
China Double Girder EOT Crane Hs Code 84261100 For Import And Export
China Double Girder EOT Crane Hs Code 84261100 For Import And Export
China Double Girder EOT Crane Hs Code 84261100 For Import And Export
The Electric Hoist Double Girder Overhead Crane is light and medium duty materials lifting machine, with lifting capacity of 1-10 ton, span of 10.5~31.5 meters, and lifting height of 6-9 meters. The equipment is widely used in factories, mines, warehouses and workshops.
The 16t Hoist Overhead Crane is mainly comprised of box-shape bridge, trolley, long travelling mechanism, cab and electric control system.
It is prohibited to use the equipment in combustible, explosive and corrosive environment.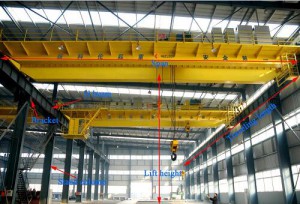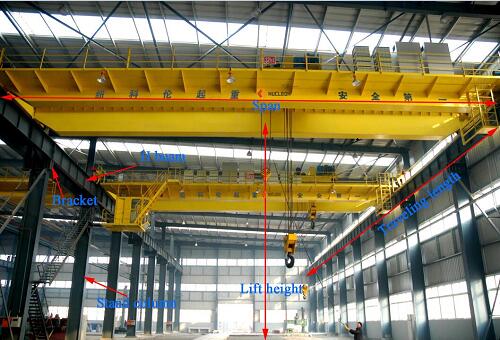 After-sale Service 
1. The warranty is 1 year.

2. During the warranty spare parts are provided fee kg charge for quality problem under correct operation.

3. Low charge for maintenance when the warranty is expired.

4. Experienced engineers are available.
1.the crane lifting weight is           ton.
A.0-10t    B.10-25t    C.25-100t    D.80-120t
2.the crane lifting height is            m.
A.0-5m    B.5-10m    C.10m-20m    D.20m-30m
3.the voltage is            V              HZ 3phase.
A.208/240V   B.220V    C.380/460V    D.400V
the crane work duty is            (normal A3)
A.Manufacturing   B.MetalsProduction   C.Shipyards   D.Power
5.the span of crane is           m
A.5fpm   B.10fpm    C.15fpm    D.30fpm
6.What material will be lifted?
7.the control model is            
A.pendent control   B.remote control    C.cabin control
8.If you need double girder eot crane, pls check Double Girder EOT Crane Hs Code 84261100 For Import And Export