HOME »
Case
»
8TH China Changyuan internayional Crane Exhibition
8TH China Changyuan internayional Crane Exhibition
8TH China Changyuan internayional Crane Exhibition
On March 24, 2023, The 8TH Changyuan internayional Crane Exhibition is grand opening in Changyuan International Convention and Exhibition Center!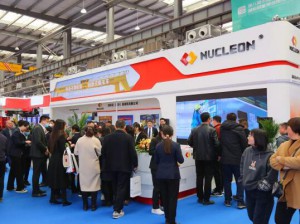 Nucleon Inject new power with science and technology, Innovation leads to new development. New image shock appeared in this exhibition AT10.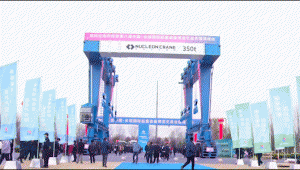 Entering the exhibition, the MGK350t boat handling crane exported to Malaysia by stood proudly.  The boat handling crane is developed and designed by Nucleon company. It is a wheeled walking equipment used for maintenance and lifting of yachts and other ships. It replaces the traditional single-point lifting methods such as yacht hoist, cantilever hoist and guideway slide, which greatly improves the safety, convenience and efficiency of lifting. It has won many honors, such as China Machinery Industry Science and Technology Award, Henan Province Science and Technology Progress Award, Henan Province's first set of major technical equipment products, etc. It has obtained 15 national patents and independent intellectual property rights.