HOME »
Case
»
5 Ton Single Girder EOT Crane In Saudi Arabia
5 Ton Single Girder EOT Crane In Saudi Arabia
HD 5 Ton Single Girder EOT Crane In Saudi Arabia
Saudi Arabian customer bought 2 sets of 5 ton overhead cranes from Abdulrahman.
This 5 ton EOT crane Saudi Arabia is our HD series overhead crane which is used with ND type European wire rope electric hoist.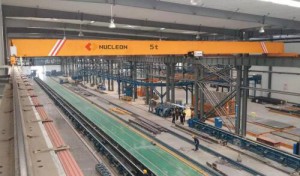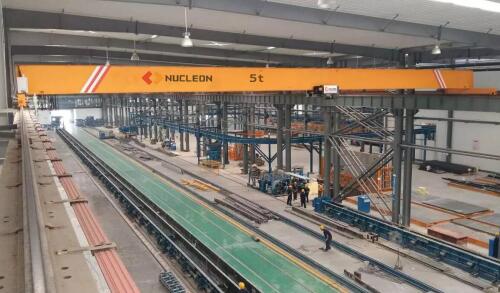 It has the advantages of light weight, small wheel pressure, small limit size, reliable performance, low noise, low energy consumption and little maintenance. The span of the 5 ton overhead crane in Saudi Arabia is 23m.