HOME »
Case
»
10Ton Overhead Cranes Order Pakistan
10Ton Overhead Cranes Order Pakistan
10Ton Overhead Cranes Order Pakistan
On November 06, 2019, the Pakistan press foundry placed order to Nucleon Crane  two LD Model Single Girder Overhead Cranes (LD10T-27m H = 4.98m A4 / M4) for lifting hydraulic parts in the plant.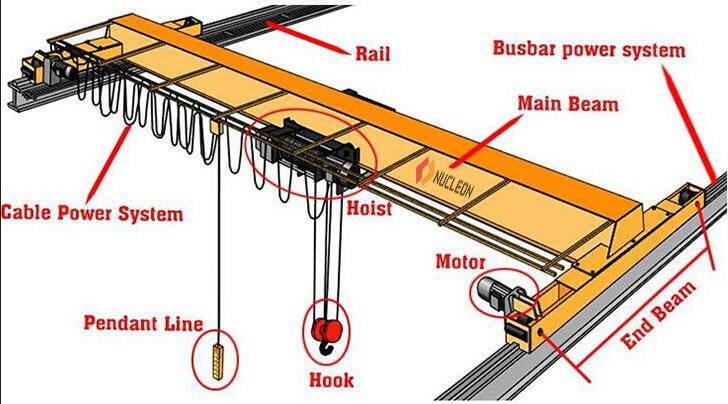 Until now, Nucleon Gantry Crane For Sale to United States, UK, Germany, Brazil, India, Russia, Pakistan, Mongolia and Chilean other more than 108 countries and regions
Overhead Crane For Sale, such as 5ton, 10 ton Single Girder Overhead Crane For Sale; 50ton, 80ton, 100ton, 200ton double girder Overhead Crane For Sale, Nucleon gantry crane share the most part of overhead crane sales market, which mainly used in general construction and production industry, goods yard, logistics, railways, etc. mainly for material handling and lifting. These Overhead Crane For Sale are with good performance, good quality and low price.
Nucleon crane can provide customized solution according to customers' specific request so that each crane can meet the customer's needs properly and perfectly.
If you have any questions about lifting business, please contact us at  info@nucleoncranegroup.com