HOME »
News
»
10 Ton Overhead Crane
10 Ton Overhead Crane
This European-style 10 Ton Overhead Crane is designed and producted in our country's top assembly line.
The working grade is A5. The Main parts of the 10 Ton Overhead Crane are purchased from European, such as the ABM motor and SWE reducer imported from Germany, wire Rope imported from Italy, Schneider electrical equioment imported from France.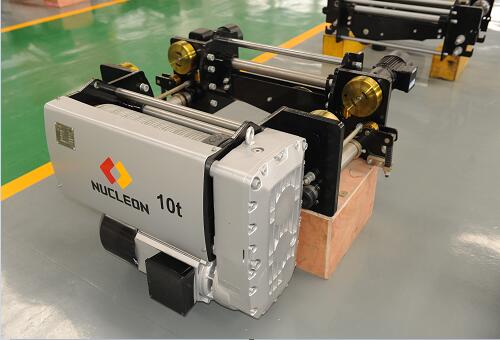 Whole operating platform is the same as the European hoist, but our 10 Ton Overhead Crane prices are much more affordable. Our Bolivia customer is very satisfied with our design and quality.
Meanwhile, we can design gantry cranes, overhead cranes and hoist according to your plant and your demands.
For more details, please contact us via info@nucleoncranegroup.com