HOME »
Case
»
Workshop Bridge Crane
Workshop Bridge Crane
OVERVIEW
1.This Workshop Bridge Crane is widely used in plants workshop, material stocks to lift goods.
2.Workshop Bridge Crane is banned to use the equipment in the combustible, explosive or corrosives environment.
3.The Workshop Bridge Crane matched electric hoists have CD1 model, MD1 model, etc.
4. Single girder, made by the high quality I steel and high quality u-shaped slot into composition.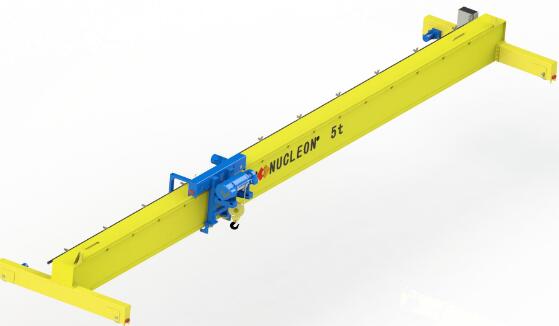 Personalized appearance
1.Optimum integration into existing and new buildings.
2.Control pendant suspended for separate travel on the crane girder with display for installation monitoring.
3.Radio control with display and proportional pushbuttons possible (optional).
4.Optional radio control with power and signal transmission via energy chain system.