HOME »
Case
»
Top running Monorail Overhead Crane
Top running Monorail Overhead Crane
Top running Monorail Overhead Crane for Factory Workshop
A). Product type: HD Top running Monorail Overhead Crane (Top running model)
Lifting capacity: 1~30t, Span length: ≥6m
B).Product type: LX Single Girder Monorail Overhead Crane (Under hung model)
Lifting capacity: 1~20t, Span length: ≥ 6m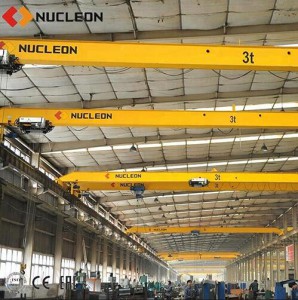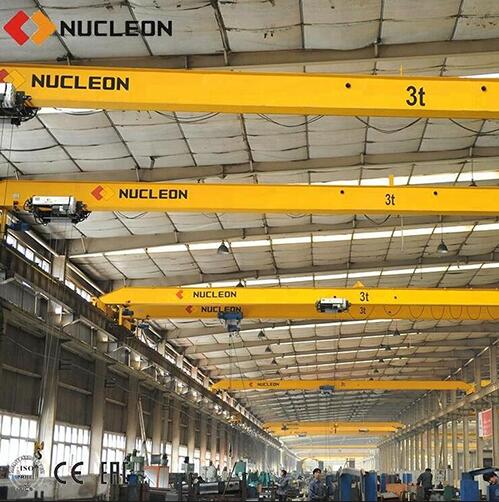 Top running Monorail Overhead Crane
Steel plate material Q235 or Q345B (equals to foreign steel plate Fe3 or Fe52).
2. Main welds joint adopts union melt welding, nondestructive inspection.
3. After welding, main girder is through shot blasting treatment, gets Sa2.5 class, and eliminate welding stress.
4. Main girder and end girder adopts bolted connection to ensure strength and accuracy of the whole set.
5. Trolley and crane adopt three-trinity driving mechanism, frequency step less speed regulating, hard-tooth surface, disc brake.
6. Crane driving IP55, F class insulation, contact continuity reaches 40% ED.
7. Epoxy zin-rich paint, a long service life, beautiful outlook and lustre.