HOME »
Case
»
Slewing jib crane
Slewing jib crane
Slewing jib crane checking before starting the project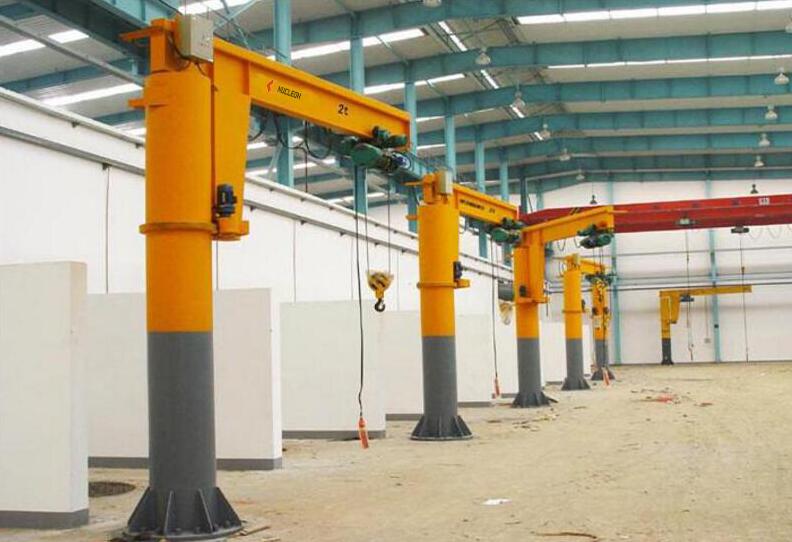 Fixed column jib cranes before start ,the inspection items are the following:
1, clear the debris in the test site, and have enough test space.
2, check all the mechanical parts, connecting parts, the protection device and lubrication system installation, lubrication, etc., the results should be consistent with the "installation instructions" and the relevant requirements.
3, check the rope end fixed reliability, wire rope in the reel, pulley in the winding direction of the correctness.
4, check the lifting hoist, the central conductive device, slip line, transformer and the motor wiring is correct, whether there is loosening phenomenon, and check the ground is good.