HOME »
Case
»
Single Girder Overhead Crane Hs Code
Single Girder Overhead Crane Hs Code
* LDA model single girder overhead crane is characterized by more reasonable structure and higher strength steel as a whole.
* Used together with CD1 model MD1 model electric hoist as a complete set, it is a light duty crane with a capacity 1 ton ~ 32 tons. The span is 7.5m~ 31.5m. Working grade is A3~A4.
* This product is widely used in plants, warehouse, material stocks to lift goods. It is prohibited to use the equipment in the combustible, explosive or corrosive environment.
* This product has two operational methods, ground or operational room which has open model closed model and can be installed on the left or right side according to the practical situation.
* And the direction of entering the gate has two forms, side way and ends in order to satisfy the users, choice under different conditions.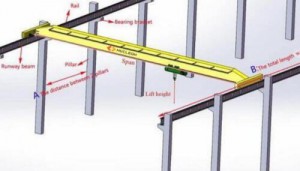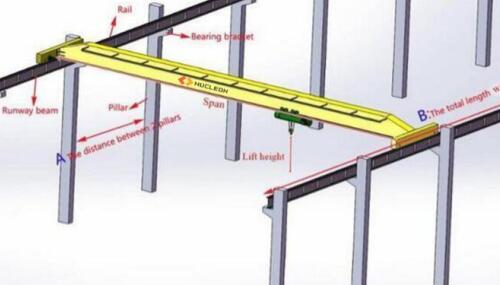 Single Girder Overhead Crane Hs Code 84261100 For Import And Export
The specific weight of this product shall be subject to the actual negotiation.
| | |
| --- | --- |
| Product | single girder overhead crane |
| Lifting capacity | 1-30ton |
| lifting height | 6 9 12 18 24 30 (m) |
| Span | 7.5-31.5m |
| lifting speed | 8/0.8(7/0.7) 3.5(3.5/0.35) 8(7) m/min |
| travelling speed | 20 m/min |
| Working grade | A3-A5 |
| Working environment temperture | -25~40 °C |
| power source | three-phase 380V ~ 660V |
| working speed | 20 m/min |
Single Girder Overhead Crane Hs Code FAQ
Q 1: WHAT DO I NEED TO OFFER WHEN PURCHASING CRANES FROM YOU?
There are some necessary parameters about the cranes so you can tell us the lifting height,loading weight,span and other details you have. We can offer you a best solution.
Q 2: WHAT IS SINGLE GIRDER OVERHEAD CRANE HS CODE FOR IMPORT AND EXPORT?
Single Girder Overhead Crane Hs Code 84261100
Q 3: WHAT AFTER-SALE SERVICE CAN YOU OFFER?
We are a professional machinery company so we will offer 24/7 service and whenever you have any doubts just contact us. We are happy to help you fix them.
Q 4: WHAT TRADE TERMS DO YOU USE?
We often use FOB price and we can change according to your requirements.
Q 5: HOW TO SHIP?
The most often shipment method is by sea,which is cheaper than by air. It depends on clients' decision. We will try our best to help you.