HOME »
Case
»
Single Girder Over Head Bridge Crane
Single Girder Over Head Bridge Crane
Single Girder Over Head Bridge Crane
Single Girder Over Head Bridge Crane is consisting of the beam, electric hoist, long travelling mechanism, cabin or hand controller,and
electrical control system. The electric hoist.can move horizontally on the rail fitted under a beam.This type crane holds many characters of light structure, easy to install and maintain, which is typically used for either manufacturing or maintenance applications, where efficiency or downtime are critical factors, for instance, plants, warehouses, or material stocks. The beam adopts the whole type without welding, which structure is more reasonable and reliable. Cabin, radio controller or hand controller can be used for operating. The cabin has seats inside.Floor adopts insulation pads and toughened glass for windows; extinguisher and fan are equipped.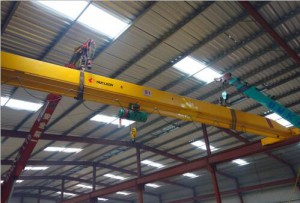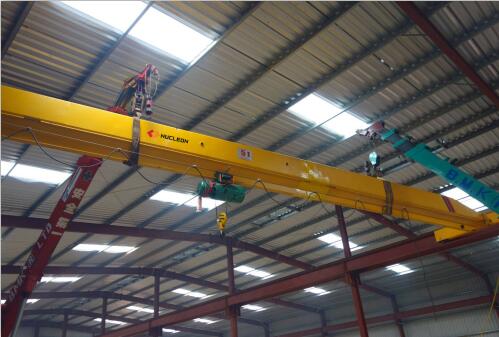 Features of the LD Single Girder Over Head Bridge Crane:
1. New national standard Q235B and Q355B
2. Trolley rail is made of high strength hot rolled flat steel
3. Epoxy zinc-rich painting for one bottoms and two sides of 120μm thick, to achieve a long lifespan, beautiful appearance and good luster.
4. Forged hook, wide throat opening and slip resistant safety hook ensure the safety and efficiency.
5. The girder and end beam are connected together by high strength bolts to ensure the structure strength and precision of the whole machine.
6. The end beams are equipped with flat wheel or double rim wheels, anti-friction bearings, buffer blocks and derailment
preventing end plate.