HOME »
Case
»
Single Girder Goliath Gantry Crane
Single Girder Goliath Gantry Crane
Single Girder Goliath Gantry Crane
Main Features of MH model Single Girder Goliath Gantry Crane:
1. Simple and compact structure, steady performance.
2.Four legs traveling on the ground through rail, steady performance.
3.Outdoor using, truss type is especially for the windy outdoors.
4. Full safety system as follows: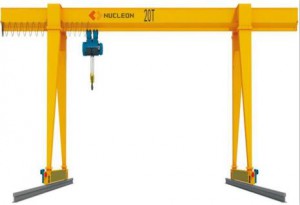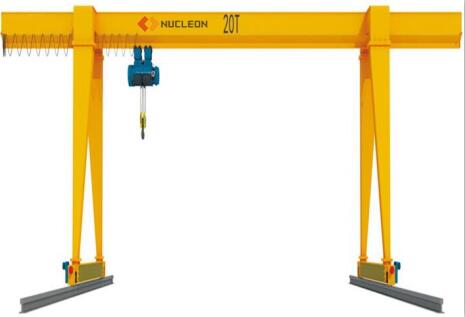 Hook with safety latch
Weight overload protection
Emergency stop system, Over current protection, Short-circuit protection
Phase sequence protection, Zero position protection, Voltage loss protection
Anti-collision Limit switch and stopper for crane long traveling and cross traveling
Over high lift and over low lift limit switch
Sound and light alarm devices,
Equipped with rail clamp.
Rated load/ton
5
10
16
20
Span/m
10-30
Lifting height/m
6/9
Working class
A3/1bm
Lifting speed/m/min
8
7
3.5
3.5
Trolley running speed/m/min
20
Crane running speed/m/min
20
Dead weight/t
10.5-37.5
16.8-52
18.9-65
24.5-77