HOME »
Case
»
Single Girder Gantry Crane China Manufacturer
Single Girder Gantry Crane China Manufacturer
Single Girder Gantry Crane China Manufacturer is a kind of track traveling midlight type crane,
used together with CD, MD, HC model electrical hoist, according to the shape.
1.Mainly made up of bridge, trolley, crane traveling mechanism and electric system
2.Applies to the open warehouse or rail along for general handling and lifting work
3.Also can equipped with many lifting device for special work
4.Prohibited for lifting high temperature solution, flammable, explosive, corrosion, overloading dust and other dangerous operations. It is widely used in industrial and mining enterprises warehouses and other places need lifting weights.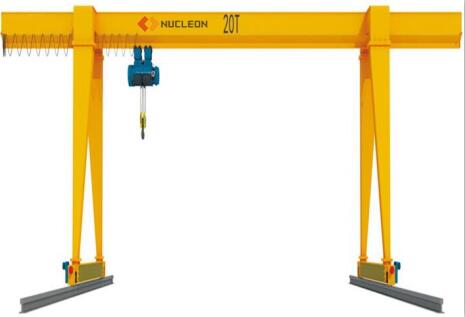 it also divided into MH type and MHLP type gantry crane. 
Specification
Lifting capacity:5-50 ton
Span:7m-25m,
Lifting height is 6m, 9m, 12m, etc;
Working duty is A5;