HOME »
Case
»
Single Gantry Crane
Single Gantry Crane
The Single Gantry Crane safety knowledge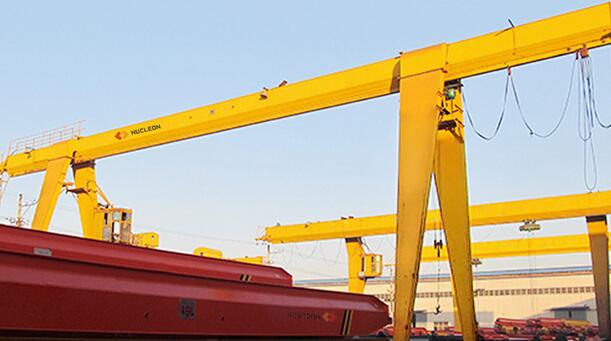 The Single Gantry Crane is indispensable to all walks of life in modern production equipment, from the history of the development of machinery, Single Gantry Cranes are used instead of human labor. It has evolved from simple tools to fully automated machines, in the production of interpersonal environment system mechanical compared to people, it has a lot of people may not have advantages.
Because of the extensive contact between man and Single Gantry Crane, it is possible to damage or endanger people's health. Therefore, attention to Single Gantry Crane safety technology has very important significance.
The Single Gantry Crane is widely used in workshop, plant, warehouse, oil, stone, building and other places, for safe and reliable, advanced, fast, accurate positioning and smooth operation, and trend, high efficiency, automation, intelligence and multi-purpose direction development.
At the same time, the user of the Single Gantry Crane working performance, comfort, the degree of automation to operate, safe reliability, meet the requirements of the equipment fault diagnostic capacity control is becoming more and more high. Due to the heavy production tasks, the normal equipment maintenance and maintenance time can not be provided, often makes lifting equipment maintenance and safety management work in trouble. For this purpose, the factory through trial and error and practice, to explore the suitable for this enterprise production and operation characteristics of predicting maintenance management mode, and achieved good results.