HOME »
Case
»
Single Beam Gantry Crane 5 Ton Price
Single Beam Gantry Crane 5 Ton Price
MH Type Single Beam Gantry Crane 5 Ton Price
Single beam gantry crane is a kind of track traveling mid light type crane,together with CD, MD, HC model electrical hoist, according to the shape, it also divided into MH type and MHLP type gantry crane.
MH type single beam gantry crane has box type and truss type, the former have good techniques and easy fabrication, the latter is light in dead weight and strong in wind resistance. For different usage, MH gantry crane also has cantilever and noncantilever gantry crane. If have cantilevers, the crane can load the goods to the crane edge through the supporting legs, which is very convenient and high efficiency.
MHLP type single beam gantry crane is Ltype partial hanging gantry crane, with small size and light duty, special for putting steel pipes, girders, or other long materials into the special place, widely for steel plant, concrete girder yard.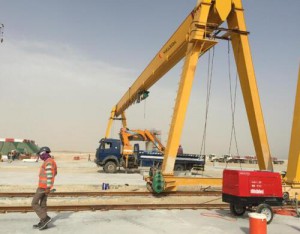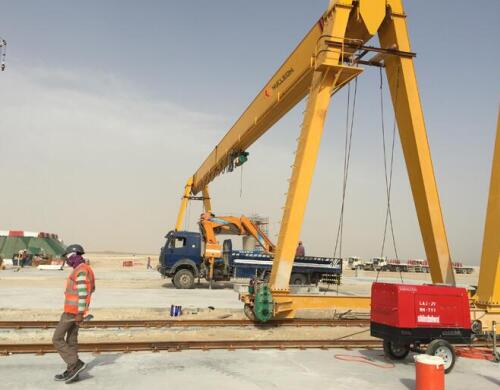 Features
Simple and compact structure, steady performance.
Easy to install and high efficiency.
Overload, low voltage protective device.
Pendent control and remote control.
Easy maintenance.
Specification
Lifting capacity is 5ton to 32ton;
Span is 12m to 30m;
Lifting height is 6m, 9m, 12m, etc;
Working duty is A5;
Working temperature is -20°C to + 50°C.