HOME »
Case
»
Sell Overhead Crane Parts
Sell Overhead Crane Parts
Sell Overhead Crane Parts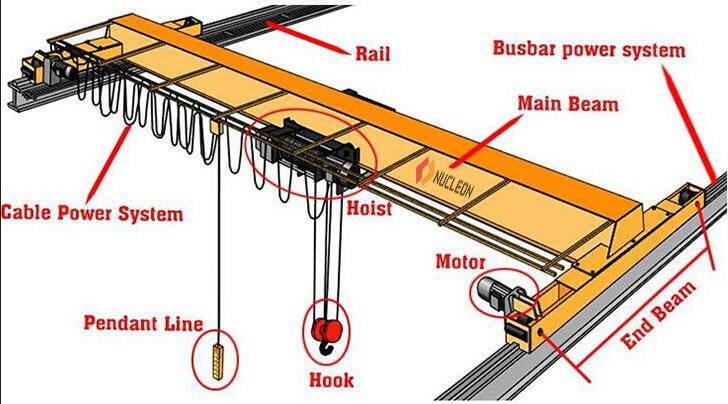 Lifting capacity: 5 ton/set-500 tons/set
2. Span: 5 meters-50 meters
3. Lifting height: up to 30 meters/overhead crane, and up to 100 meters/gantry crane for dam gate
4. Speed controls for hoisting, traversing and traveling operations: a) Speed variations made by inverters, or b) dual speeds by standardized hoist assembly
5. Crane control: a) Crane controlled from cabin, or b) Crane controlled by remote controller and pendent push button switches
6. IP class for motors and drives: IP54 or IP55
7. Trolley bar system for overhead crane, and cable reel for gantry crane as power feeding system to be supplied together with the crane.
8. Rails for crane traveling operation are optional with the customer.
9. Standards and codes for designing and materials: Korean Standards (KS) or other international standards (FEM, AISC, etc.)
* If you want to have our price for your crane, you are requested to give us with the basic technical requirements specified as above.