HOME »
Case
»
Overhead Lift Equipment Crane
Overhead Lift Equipment Crane
Overhead Lift Equipment Crane European type electric bridge crane is one kind of high/medium duty crane. It is composed with two sets bridge girder, two sets end carriage, lifting trolley, electrical control system and multipul sets safety devices.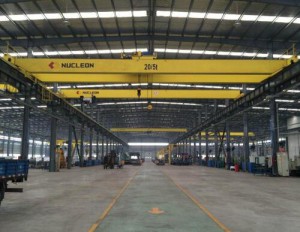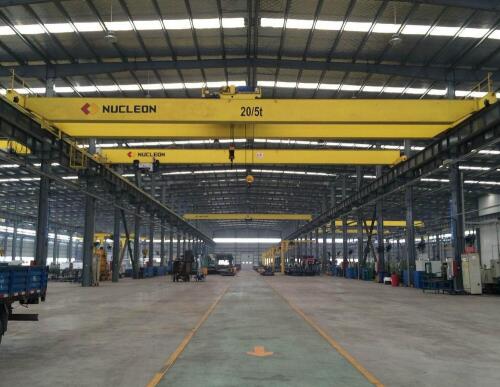 Overhead Lift Equipment Crane Main Beam Structure:
1.Main beam uses bias-rail box -type structure,with optimized design and light self-weight.
Stell plate material Q235-B/
3.The cover and web of main beam should get surface rust removal by roller-way conveyor blasting machine before welding,this blasting machine can perform blanking,sandblasting,painting and drying,after that they get to Level.
Butt welds of tensile flange plate should get ultrasonic inspection by rules.