HOME »
Case
»
Overhead Gantry Crane Hoist
Overhead Gantry Crane Hoist
China Nucleon Overhead Gantry Crane Hoist
Brief description of China Nucleon Overhead Gantry Crane Hoist
1.1.Lifting capacity:1-800 tons
2.Lifting height:30-40m
3.Span:23m,27m
4.Working Level: A6, A7, A8
China Nucleon Overhead Gantry Crane Hoist is used in factory, shipyard, bridge and road construction, etc to do common lifting and unloading works.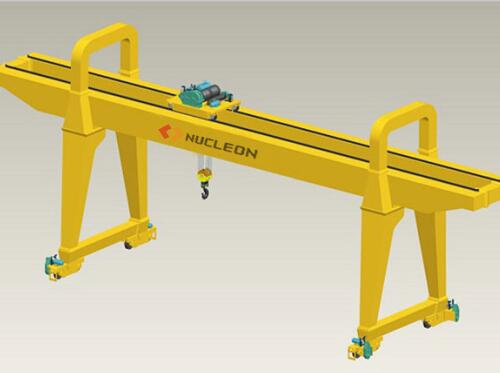 safety device and mainly consists:
To guarantee the normal operation of crane and avoid the personal casualty and mechanical damage, the safety device we provide are not only the electric  protective devices or alarm bell but also other equipments
Features:
1.Modular design: Hoisting mechanism; Pitching mechanism; Trolley traction mechanism; Trolley assembly module; Crane travelling mechanism; Steel structure module; Functional module; Common module and other modules.
2.Advanced Manufacturing Technology
3.Security: Overload limiter; Self-checking; Anti-slipping technology
4.Reliability: Motors, reducers, electric components from well-known brand, and steel are from famous steel mills
5.Intelligence: Security System; Anti-swaying technology; Automate detecting failue; Real-time monitoring of skew travelling.
The customer is our everything, the profession is our persistence!
The clients in the picture are from Sri Lanka, Malaysia, Indonesia, Philippines, Egypt, Bangladesh, South Africa, Mozambique and other countries. After the visit, we have successfully signed the orders of overhead crane machine, bridge launcher crane machine, gantry crane machine, jib crane, hoist and other products, and have signed long-term cooperative relations with us