HOME »
FAQ
»
Overhead Crane Repair
Overhead Crane Repair
How to maintenance and repair for Overhead Crane
Electric hoist overhead crane is very popular a kind of lifting equipment, this equipment can help realize
the convenient and fast to the transfer of goods to the designated places, and high efficiency, simple
operation, but for any kind of equipment is the need for maintenance and repair, so how to maintenance and
repair for Overhead Crane.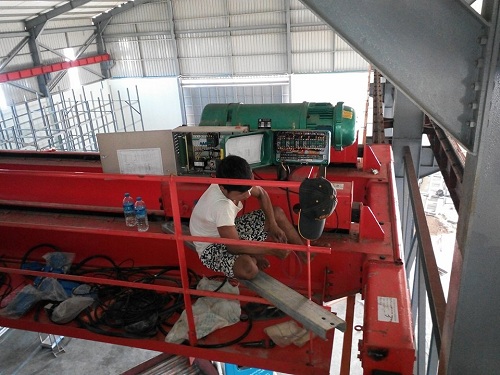 First of all, in a period of time don't overload work,That is to say, this time as long as the work is
seventy-five percent of normal time, prevent the machine from long work affect inside the machine.
Second, pay attention to check the sealing machine equipment, the whole operation process, always pay
attention to check the machine lubricating oil, hydraulic oil, coolant, such as whether there is a leak
phenomenon, once appear loose phenomenon, then take corresponding measures to stop quickly.
Finally, in the entire device always to do regular inspection and maintenance, to prolong the life of the
machine, to ensure the normal use of the machine have important function, to adjust loose parts,to avoid
accidents.
Electric hoist overhead crane equipment has high quality, reasonable maintenance and repair method, which
can guarantee the normal use of the product, which can create more value for the enterprise.
Overhead Crane is one of our main products. We can supply various Overhead Crane for workshop.
For more details, please contact us via info@nucleoncranegroup.com