HOME »
Case
»
Overhead Crane Nigeria
Overhead Crane Nigeria
Welcome to Overhead Crane Nigeria customer
April 16, Nucleon Overhead Crane welcome the Overhead Crane Nigeria customer, the customer make a comprehensive understanding of our design, manufacture and quality inspection of Nucleon Overhead Crane, the Overhead Crane Nigeria site visited our export equipments in production and expressed their willingness to cooperate in depth. The customer appreciated Nucleon Overhead Crane technical team and QA team.
Overhead Crane Nigeria customer showed also appreciation about this, we have signed 3 sets 20 Ton double girder overhead craneand 5 sets 10 Ton single girder overhead crane contracts the same day.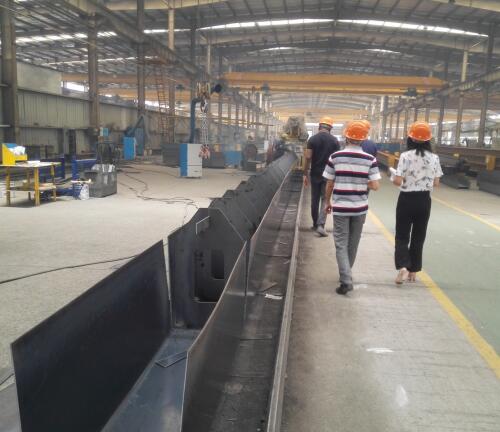 Nucleon Overhead Crane is whole-owned subsidiary of Nucleon Crane Group, which is China Overhead Crane Factory, main product: Overhead Crane, Gantry Crane, Electric Hoist and Winch. founded in 2005, the registered capital of 270 million Yuan, covers an area of 450000 square meters, There are 1700 staff in our company and 400 people of them are sebior and medium technicians. We are specialized in manufacturing Gantry Crane, Overhead Crane, Jib Crane, Electric Hoist, Electric Winch, and we are located in Henan Crane Industrial Park, which has good reputation by "Town of China Crane"
Nucleon Crane Group is china famous Single girder Overhead Crane Manufacturer and double girder Overhead Crane Manufacturer.
See more:http://www.nucleoncranegroup.com
http://www.nucleonoverheadcrane.com
Email:info@nucleoncranegroup.com
If you have any questions, Please don't hesitate to contact me.