HOME »
Case
»
Outdoor Gantry Crane Specification
Outdoor Gantry Crane Specification
MH Type Single Girder Outdoor Gantry Crane Specification
Single gantry cranes only have a leg on one side and a leg on the other side running on the workshop or trestle bridge. In order to expand the scope of crane operation, the main girder can extend to one side or both sides to extend the leg to form a cantilever. It is used together with CD, MD and other models of electric hoist. The hoist runs on i-beam and the crane is a small and medium-sized crane.
The crane consists of the door frame (girder, leg and the lower beam, etc.), electric hoist, crane operation mechanism and electric control parts. The hoisting, transverse and longitudinal movement all have limited switch protection or buffer device, and is equipped with windproof clamp rail safety device. Working class is A3, there are two operating types , ground control and cabin control. If there are special requirements for weight lifting and other parameters, we can customize them according to the user's needs.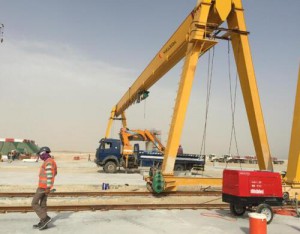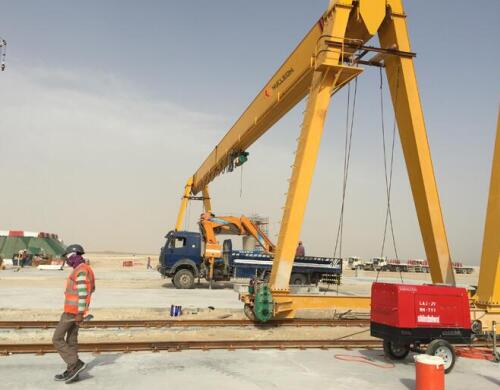 MH type gantry crane' s main parameters in follow:
Capacity(ton)
0.5
1
2
3
4
7.5
10
Span(m)
2- 12m or as your require
Height(m)
1-10m or as your require
Lifting hoist
wire rope hoist or chain hoist
Power
customized
Certification
CE ISO SGS
Applicationarea
It is suitable for manufacturing moulds, automobile repair factories, mines, civil construction sites and lifting occasions.