HOME »
Case
»
Nucleon Wire Rope Hoist
Nucleon Wire Rope Hoist
CD1 and MD1 China Nucleon Wire Rope Hoist is the main part of the motor, transmission mechanism, reel and sprocket.
CD1 Wire Rope Hoist has one normal speed which only can satisfy normal applications.
MD1 Wire Rope Hoist provides double speeds: normal speed and low speed. At low speed, it can do precise loading and unloading, mounding of a sandbox, maintenance of machine tools, etc. MD1 is more widely used than CD1.
MD1 hoist has a lifting auxiliary motor and slow driving equipment than the CD1 to make it have 8 m/min and 0.8 m/min hoisting speeds.
From the price, the MD1 model than the CD1 model wire rope electric hoist slightly more expensive.
Therefore, if the ordinary user can be used with CD1 wire rope electric hoist, for precision installation, clamping work, sand casting and other requirements for precise adjustment of the occasion, it is recommended to choose MD1 electric hoist.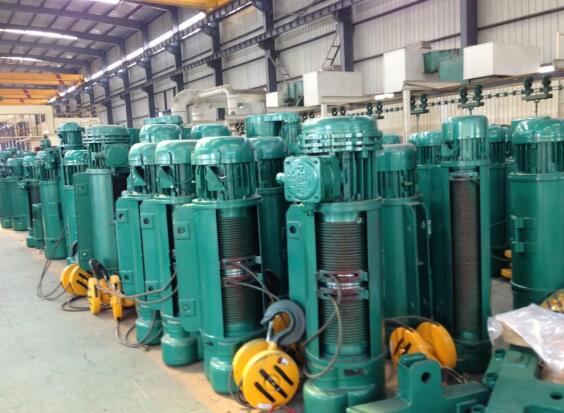 If you have Electric Wire Rope Hoist service or parts needs please contact with us Email:info@nucleoncranegroup.com or WhatsApp+86-18637120986. We are here for you